Regular price
$46.00 USD
Sale price
$22.99 USD
Unit price
per
SALE
Sold out
Today Only: Get an extra 10% off your order if you checkout TODAY with code GET10

Risk-Free 30 Day Money-Back Guarantee!

Free Tracked Shipping Today Only!
Introducing: MathMagic Roller Stamp – Where Learning Meets Fun!
Are your kids tired of boring math drills?
Looking for a way to make numbers exciting?
Meet MathMagic Roller Stamp – the tool that turns math practice into an adventure!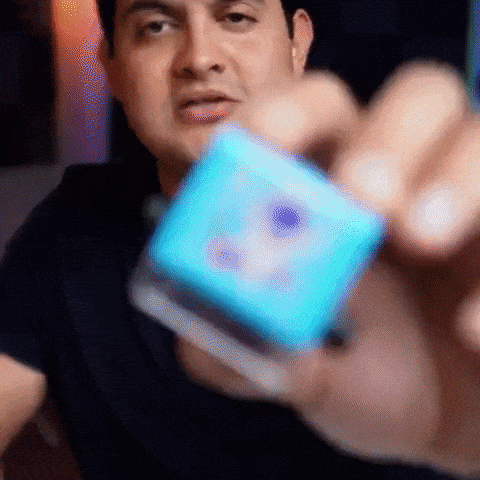 Unleash the Magic of Learning
Ready to make math awesome?
MathMagic Roller Stamp is here to save the day!

Transform math practice into a playful journey with this ingenious roller stamp.
Perfect for kids who'd rather be on a treasure hunt than stuck with math problems.

Boost Brainpower while Having a Blast
Give your kids a competitive edge with our roller stamp!
It boosts brain power, enhances memory retention, and sneaks in essential math skills - all while having fun!

Say Goodbye to Math Frustration
Let MathMagic Roller Stamp end tears and tantrums!
Instant feedback means kids can recognize their own mistakes and make math an exciting challenge.
No more groaning at practice!

Bonding and Learning Rolled into One
Gather your family for learning time with MathMagic Roller Stamp!
Bond over math adventures, swap tips, and watch your child's confidence grow.
You'll be rewarded with fun memories and a sense of accomplishment as your child's math skills improve.
Plus, they'll have a blast with the roller stamp!

Ignite a Love for Math Today!
Transform math practice into delight!
Get the MathMagic Roller Stamp and start the learning journey.
Encourage a love of numbers and set them up for success.
Don't miss out--order now and watch the magic!
Get this stamp and make math a highlight.
A little math magic goes a long way--it's time to roll and learn!

 OUR GUARANTEE:
Not Satisfied? We refund your money!
We've seen countless satisfied customers with our products, and to ensure your satisfaction, we offer a 100% Money-Back Guarantee within 30 days of delivery.


TODAY'S SALE - GET AN
 EXTRA 10% OFF

 

+ FREE SHIPPING WITH CODE

 

GET10

 

ONLY TODAY!

Act quickly and purchase one of the last units before inventory runs out! The price will rise again - take advantage of the current offer while you still can. 
Free Shipping

We take 2-4 days to process your order.

Shipping Times are as follows:

United States: 5-12 Business Days

Canada: 8-15 Business Days

United Kingdom: 8-15 Business Days

Australia: 8-15 Business Days.



We will send you tracking information as soon as your order is shipped. Note that your tracking results may take up to 48 hours to update.

Our products are shipped separately based on your order. If, for example, it contains items from two different warehouses, then there will be two deliveries. The rest of the order will arrive shortly.

Questions regarding our shipping policy should be sent to us at contact@upbodee.com
30-Day Money Back Guarantee

We accept returns on all products purchased through our website including on sale items. 

 If you decide that the purchase isn't quite for you, you have 30 days from the date of delivery to ask to return your item(s).

To be eligible for a return, your item(s) must be in its original packaging. You'll also need the receipt or proof of purchase.

You must pay for the label to return the item. Upbodee is not responsible for paying return shipping.

For our complete Return Policy, check at the bottom of any page on our website.
View full details