Regular price
$0.00 USD
Sale price
$24.99 USD
Unit price
per
SALE
Sold out
Today Only: Get an extra 10% off your order if you checkout TODAY with code GET10

Risk-Free 30 Day Money-Back Guarantee!

Free Tracked Shipping Today Only!


Grooming your pet can be a real hassle. Most pet hair removal tools are ineffective and painful for the animal. No wonder why your furry friend doesn't want to stay still, ugh …
Our Self-Cleaning Pet Brush removes loose hair and massages your pet in the most gentle way possible, leaving healthy and shiny fur, free from tangles & knots.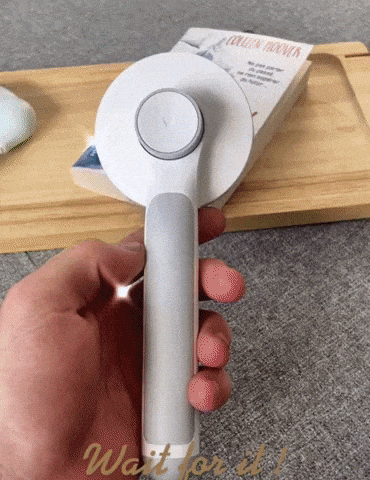 Your grooming sessions just got way easier!
With an elastic, ergonomic design that doesn't scratch the skin of your pet, your cat or dog will always be ready for their comb-out and they'll be loving it!
Effortless grooming experience

Floors, furniture & clothes fur-free 

Massage-like on their skin 

Helps get rid of allergies.
If brushing your cat or dog always:
Gets fur all over your clothes and furniture

Turns into a lengthy and messy process

Hurts your fingers and wrists

Triggers your allergy symptoms
The process of removing loose hairs, dander, and dust from your pet's fur is about to become a whole lot easier.
Help ease your allergies
If you share your home with a feline friend and you find yourself suffering from symptoms like a runny nose, skin rashes or itching, chances are you may actually suffer from pet-related allergies.
Regularly brushing through your pet's fur helps get rid of allergens like dander (dead skin), loose hairs, and dust, and avoids having them circulating in the air or settling into furniture and bedding, thus keeping your home a sneeze-free zone!
Reduce shedding and keep clean.
Brushing your cat or dog on a regular basis will help reduce the large amounts of excess and loose hair they tend to carry.
Additionally, this will also help keep your floors, furniture, and clothes fur-free. Get ready to wave those pesky hairballs goodbye.
Free Shipping

We take 2-4 days to process your order.

Shipping Times are as follows:

United States: 5-12 Business Days

Canada: 8-15 Business Days

United Kingdom: 8-15 Business Days

Australia: 8-15 Business Days.



We will send you tracking information as soon as your order is shipped. Note that your tracking results may take up to 48 hours to update.

Our products are shipped separately based on your order. If, for example, it contains items from two different warehouses, then there will be two deliveries. The rest of the order will arrive shortly.

Questions regarding our shipping policy should be sent to us at contact@upbodee.com
30-Day Money Back Guarantee

We accept returns on all products purchased through our website including on sale items. 

 If you decide that the purchase isn't quite for you, you have 30 days from the date of delivery to ask to return your item(s).

To be eligible for a return, your item(s) must be in its original packaging. You'll also need the receipt or proof of purchase.

You must pay for the label to return the item. Upbodee is not responsible for paying return shipping.

For our complete Return Policy, check at the bottom of any page on our website.
View full details