Regular price
$35.70 USD
Sale price
$24.99 USD
Unit price
per
SALE
Sold out
Today Only: Get an extra 10% off your order if you checkout TODAY with code GET10

Risk-Free 30 Day Money-Back Guarantee!

Free Tracked Shipping Today Only!


The perfect pair of thighs doesn't exist, right?
There is no need for bravery to wear tights in colder months. Our premium ThermoFit™ Tights not only look like your regular sheer tights but are also lined with warm Alpine Fleece. This makes them extremely warm in icy temperatures and comfortable for your skin!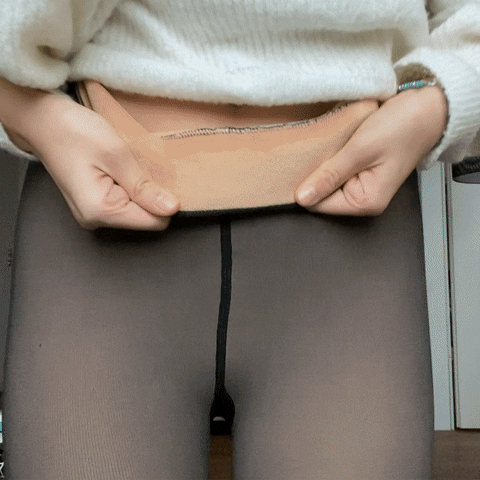 Multiple Advantages!
These pantyhose look fashionable as sheer pantyhose while the inner lining keeps you warm and comfortable:
Keep you cozy and warm

Resistant to running stitches, tears, holes

Ideal to wear in autumn, winter & spring

Opaque material

Machine washable
The Perfect Protection from the Cold!
You don't have to suffer anymore! The elegant look goes perfectly with dresses, skirts, boots, or high heels. The high-quality Alpine Fleece inside keeps you comfy and warm for icy temperatures of up to 23°F!
Sculpt and Shape
Do you want to stay warm without wearing baggy clothes? Our premium ThermoFit™ Tights keep your legs in shape and accentuate your curves by flattening your tummy. The unique push stitching on the buttocks makes your bottom look even more athletic and rounded. This is definitely a must-have!
Don't Sacrifice Comfortability
You can still move flexibly without any restrictions. The seams are specially designed so that they will not bother you while walking or even running. You no longer have to choose between comfort and functionality!
Next Level Stretchability
Almost any body size can be accommodated thanks to the ultra-stretchy material. Regardless of your size and body type, ThermoFit™ Tights have extreme elasticity and can withstand large amounts of pull. No more worrying about buying the wrong size!
Free Shipping

We take 2-4 days to process your order.

Shipping Times are as follows:

United States: 5-12 Business Days

Canada: 8-15 Business Days

United Kingdom: 8-15 Business Days

Australia: 8-15 Business Days.



We will send you tracking information as soon as your order is shipped. Note that your tracking results may take up to 48 hours to update.

Our products are shipped separately based on your order. If, for example, it contains items from two different warehouses, then there will be two deliveries. The rest of the order will arrive shortly.

Questions regarding our shipping policy should be sent to us at contact@upbodee.com
30-Day Money Back Guarantee

We accept returns on all products purchased through our website including on sale items. 

 If you decide that the purchase isn't quite for you, you have 30 days from the date of delivery to ask to return your item(s).

To be eligible for a return, your item(s) must be in its original packaging. You'll also need the receipt or proof of purchase.

You must pay for the label to return the item. Upbodee is not responsible for paying return shipping.

For our complete Return Policy, check at the bottom of any page on our website.
View full details